Subaru Ultimate Air Dogs
Friday, May 19 (times below)
Saturday, May 20 (times below)
Sunday, May 21 (times below)
Dogs can enjoy Dominion Energy Riverrock, too, when they're flying high in the Subaru Ultimate Air Dogs competition!
Ultimate Air Dogs is one of the premier dock jumping organizations in the country. From the smallest Novice jumper to the biggest Ultimate high flyer, each and every dog is a star on the dock. Each competition will be directed and announced by Milt Wilcox, President of Ultimate Air Dogs. All mixes and breeds are welcome.
Sponsored by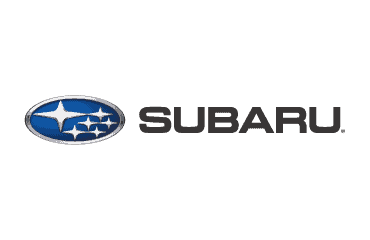 Cost & Registration
Pricing Schedule
Through March 14:  $30*
March 15 – April 26: $35*
April 27 – May 15: $40*
May 16 – May 21: $45*
* Price per splash
Includes: a cool event t-shirt and drink ticket*. Registration closes on Wednesday, May 17.
*Drink ticket must be used during festival hours
Entries are non-refundable, non-transferable, and non-deferrable, even in the case of an event cancellation and/or if you are unable to participate.
There is a limit of 40 dogs per splash.
Click here for dog abbreviations.
INCOME BASED RATE
Subaru Ultimate Air Dogs offers a $15 special rate for those who qualify for an income based rate. Click here for eligibility information.
Packet Pick Up & Walk Up Registration
You must pick you your packet before the start of your event.
Packet pickup will take place at the Ultimate Air Dogs location on Brown's Island.
You will need to check in with the Ultimate Air Dogs event team near the dock located near Brown's Island at least 30 minutes prior to each qualifying and finals event. A jumping order will be established at this time.
Competition Schedule
Friday, May 19:
Splash Qualifying #1 @ 5 p.m.
Splash Qualifying #2 @ 7 p.m.
Saturday, May 20:
Splash Qualifying #3 @ 11 a.m.
Splash Qualifying #4 @ 1 p.m.
Splash Qualifying #5 @ 3 p.m.
Splash Qualifying #6 @ 5 p.m.
Splash Qualifying #7 @ 7 p.m.
Sunday, May 21:
Splash Qualifying #8 @ 12 p.m.
Splash Qualifying #9 @ 2 p.m.
Ultimate Air Finals @ 4 p.m.
Competition Format
Long distance jumping is the main feature of Ultimate Air Dog events. It is showcased in different rounds called "Splashes" that culminate at the end of the event with the Divisional Finals. Dogs run down a dock and fly into a pool, with the distance judged from the end of the dock to the base of the dog's tail. Each competitor gets two jumps per Splash, with the bigger of the two jumps counting as their score.  Scores are sorted into divisions (according to the distance) after the dogs have jumped.
| | |
| --- | --- |
| DIVISION | JUMP |
| Novice | up to 9'11" |
| Junior | 10′ to 14'11" |
| Senior | 15′ to 17'05" |
| Senior Elite | 17'6″ to 19'1″ |
| Master | 20′ to 22'5″ |
| Ultimate | 22'6″ and up! |
Rules
Dogs must be at least 6 months old to participate.
For a complete set of event rules, click here.
Awards
Prizes will be awarded to the top dogs in each division.