Try Slackline
Friday, May 19 (times below)
Saturday, May 20 at 12:00 pm
Sunday, May 21 at 12:00 pm
What is slacklining? It's the act of balancing along a narrow strip of flexible webbing, basically a 2-inch wide trampoline. Why? It's a FUN (and FREE) challenge, not to mention a great balance trainer that strengthens the core and lower body.
Slackline Industries will have several styles of beginner slacklines set up over a padded area for everyone to try. It's fun for all ages and if you have never tried it, this is the place to do it. Find us near the canal, with pro athletes on hand giving pointers on the basics and some entry level tricks. Before you know it you'll be hooked and amazed at what you see the pros doing at Dominion Energy Riverrock's Slackline Invitational!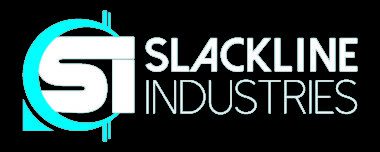 Times
Friday 5 – 8:30 p.m.
Saturday 12 p.m. – 8:30 p.m.
Sunday 12 – 5 p.m.