Try Bouldering
Friday, May 17 (times below)
Saturday, May 18 at 12:00 pm
Sunday, May 19 at 12:00 pm
Come see what it's like to climb inside our one-of-a-kind bouldering cave!
You've seen the pros scale the caves at the Boulder Bash and thought "I can do that…". The Peak Experiences Demo Wall is your chance to PROVE IT! Once you give bouldering a try, you'll be hooked. And who knows, we may see you competing with the big boys and girls next year! We'll see you in the Tredegar Ironworks parking lot!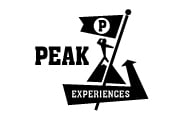 You must get a wristband from the Interactive Village Check-In tent, which is located adjacent to Tredegar Street in between Brown's Island and Historic Tredegar, before participating in any of the demos.
Times
Friday 5:00pm – 9:00pm
Saturday 11:00am – 9:00pm
Sunday 12:00pm – 5:00pm