Try Bouldering
Friday, May 19 (times below)
Saturday, May 20 at 12:00 pm
Sunday, May 21 at 12:00 pm
Come see what it's like to climb inside our one-of-a-kind bouldering cave!
You've seen the pros scale the caves at the Boulder Bash and thought "I can do that…". The Peak Experiences Demo Wall is your chance to PROVE IT! Once you give bouldering a try, you'll be hooked. And who knows, we may see you competing with the big boys and girls next year! We'll see you near the intersection of 5th and Tredegar, right next to the professional climbers!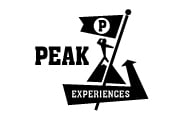 You must sign a waiver and acquire a wristband before participating in any of our Adventure Zone activities. You can do this onsite at any of our zones.
Times
Friday 5 – 8:30 p.m.
Saturday 12 p.m. – 8:30 p.m.
Sunday 12 – 5 p.m.