Photo Contest
Friday, May 19 (all day)
Saturday, May 20 (all day)
Sunday, May 21 (all day)
Photographers of all levels (pro to beginner) are invited to enter.
Photographers may shoot for whatever portion of time period they deem necessary, and they may photograph any Dominion Energy Riverrock personality, competition, activity or venue they choose.
Cost & Registration
Pricing Schedule
Through May 15: $20
May 16 – 21:  $25
Includes shirt, drink ticket*, and a chance to win cool prizes!
*Drink ticket must be used during normal festival hours
Entries are non-refundable, non-transferable, and non-deferrable, even in the case of a race cancellation, postponement, event format changes, and/or if you are unable to participate.
INCOME BASED RATE
The Photo Contest offers a $15 special rate for those who qualify for an income based rate. Click here for eligibility information.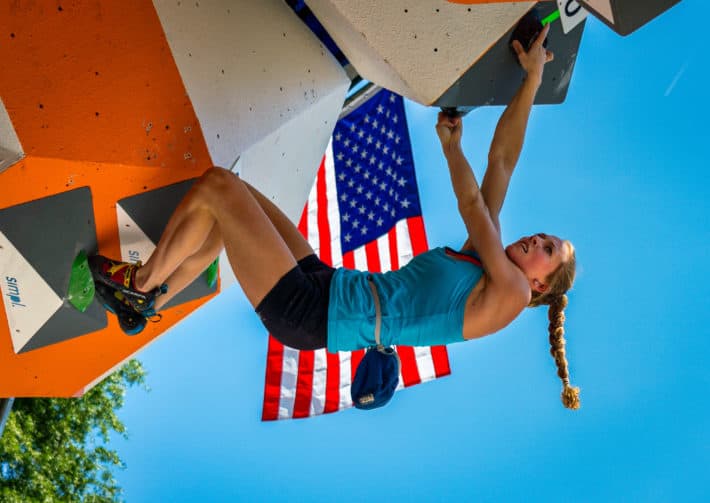 Awards
Prizes will be awarded to a first, second, and third place winner.
Submit your five best photos from the entire event weekend! The first, second, and third place winners, along with honorable mentions, will be announced the week after the event.
See the section below for additional competition rules.
Packet Pick Up
You must pick you your packet before the start of your event. A Photo ID is required to pick you your packet. You may pick up a packet for another pre-registered participant, provided you have a copy of their photo ID.
Location: Belle Isle Parking Lot (Tredegar St & Brown's Island Way)
You may only pick up your packet during these hours:
Friday, May 19 from 5:00 PM – 8:00 PM
Saturday, May 20 from 8:00 AM – 3:00 PM
Sunday, May 21 from 6:00 AM – 11:00 AM
Failure to check in will eliminate you from prize money consideration.
Rules
This competition is open to photographers of all ages.
Photo Submission details:
Photographers must submit no more than five (5) images as high resolution .jpeg files via email to [email protected] by 11:59 p.m. on Monday, May 22nd. All file names should include the photographer's name and image number  (i.e. Joe Millionaire – 1, Joe Millionaire – 2, etc.). Please include contact information in the email. Late submissions will NOT be accepted. No more than one image per photographer will be eligible for prizes. DO NOT include watermarks on the images.
A panel of judges will be looking for the one overall image that captures the spirit of Dominion Energy Riverrock. Photographers will be responsible for providing their own equipment. Organizers will not be responsible for incomplete, late, or damaged submissions. Photographers agree to share rights to all images submitted with Sports Backers and Venture Richmond. By entering a photo in the Digital Photo Contest, the entrant is granting Sports Backers and Venture Richmond a nonexclusive, transferable, royalty-free license to publish the photo for advertising, marketing, and promotional purposes without attribution (in some cases), compensation, permission or further notification to the entrant. Employees of the Sports Backers and Venture Richmond are ineligible for the contest.
The Photo Contest results will be announced on Thursday, May 25 on the Dominion Energy Riverrock website.