Sierra Nevada Kayak Boatercross
Saturday, May 18 at 1:00 pm
First time trials and then a single elimination, head to head kayak race down the James.
Heats of 4-5 competitors will battle it out through the rapids and around the buoys. including a mandatory roll, to advance to the next round. Top two survivors move on until only four are left to compete in the championship heat. Spectators can catch the carnage – err competition – from the Tyler Potterfield Bridge. The downriver race starts at the Brown's Island rapid above the old VEPCO dam and drops through several significant holes in the VEPCO Levy rapids.
Sponsored by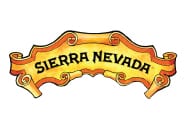 Cost & Registration
Through March 31:  $20
April 1 – April 30:  $22
May 1 – May 156:  $25
May 16 – May 19:  $30
On Site:  $30
Includes: a cool event t-shirt, post-race beer or soda, and a free concert.
Entries are non-refundable, non-transferable, and non-deferrable.
Packet Pick Up & Walk Up Registration
Competition Format
Time trials starting at 1 p.m. will send paddlers down the river every minute.  These times will be utilized to determine seeding for a single elimination, head to head competition with heats of up to 6 competitors.  There will be four total rounds of single elimination competition to determine our Kayak Boatercross champion!
Competition Schedule
12:30 p.m. – Pre-event Athlete Briefing
1:00 p.m. – Men's & Women's Time Trials begin
2:10 p.m. – Men's 1st Round begins
2:45 p.m. – Men's Quarterfinals begin
3:15 p.m. – Women's Semifinals begin
3:24 p.m. – Men's Semifinals begin
3:52 p.m. – Women's Finals
3:55 p.m. – Men's Finals
Rules
Participants must be at least 12 years old to participate.
All boats must be 9′ or under for both the time trials and the 4 competition rounds.
You must be on time! If you are late for time trials, you will be seeded last for the competition rounds.  If you are late for the heats, you will be DQ'd and eliminated from the competition.
Navigate your way through the rapids and around three gates, scrambling to be the first to tag the final buoy.
All competitors must wear life vests and helmets.  When things get rowdy, you'll be glad you did!
Participant must be upright in boat when crossing the finishline.
Ladies, grab your friends.  We need at least six of you to create a women's only division.
Consumption of alcohol before the event is PROHIBITED
Awards
Boatercross
Prize money will be awarded to the top three Male and Female finishers.*
| | |
| --- | --- |
|  1st | $500 |
|  2nd | $250 |
|  3rd | $150 |
*Minimum of 10 competitors in each class in order to qualify for the cash.
Past Results
2018 Kayak Boatercross
Men
1. Jack Shade
2. Jason Beakes
3. Bryan Kirk
Women
1. Carrie Hood
2. Noelle Prakken
3. Katie Lemmert
2016 Kayak Boatercross
Women
1. Ellie Deglau
2. Penelope Davenport
3. Katie Lemmert
3. Carrie Hood
Men
1. Bryan Kirk
2. Jason Beakes
3. Patrick Griffin
2015 Kayak Boatercross
Women
1. Ellie Deglau
2. Sejal Kinker
3. Georgia Martin
Men
1. Geoff Calhoun
2. Stephen Wright
3. Cooper Sallade
2014 Kayak Boatercross
Women
1. Melissa Lesh
2. Haley Mills
3. Katie Lemmert
Men
1. Bryan Kirk
2. Danny Stock
3. Patrick Griffin
2013 Kayak Boatercross
Women
1. Adriene Levknecht
2. Courtney Kerin
3. Katie Lemmert
Men
1. Eric Jackson
2. Chris Gragtmans
3. Tom Dalay
2012 Kayak Boatercross
Men
1. Aaron Mann
2. Eric Jackson
3. Cooper Sallade
Women
1. Haley Mills
2. Courtney Kerin
3. Sejal Kinker & Emily Powell (tie)
2011 Kayak Boatercross
Men
1. Eric Jackson
2. Patrick Griffin
3. John Nestler
Women
1. Emily Jackson
2. Meghan Magennis
3. Erin Johnson