Virtual Dominion Energy Riverrock Experience
Saturday, May 16 at 5:00 pm
Enjoy all the sights and sounds of Dominion Energy Riverrock from the comfort of home with our Virtual Experience!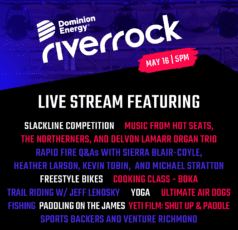 From dog tricks, to adventure sports demos, music, and more it's the next best thing to being down on Brown's Island yourself! Your favorite spring festival has gone virtual! Check out our Dominion Energy Riverrock YouTube Channel to watch.
Try a Virtual Race!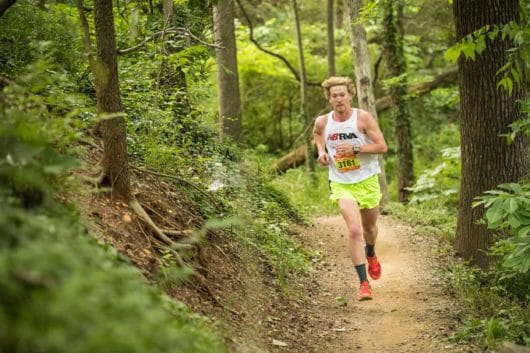 You can also bring the celebratory spirit of Dominion Energy Riverrock home. Choose your trail running or mountain biking distance (or do more than one), select your own course and complete a Virtual Race in honor of the nation's biggest outdoor adventure festival! Let's all get outdoors and be grateful for the awesome running resources we have here in RVA!
Show Mother Nature some love!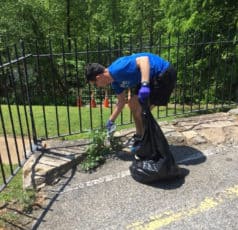 The James River roars through downtown RVA, and provides our urban environment with an unbelievable amount of natural beauty. It's also the perfect backdrop for Dominion Energy Riverrock! While we can't all be together this year, we want to raise awareness for this asset and all the adventure it brings to make the River City a great place to live and visit. Now, more than ever, the outdoors can be a place to escape and we want to make sure that our environment is in top shape! Let's show Mother Nature some love! Take a photo of yourself cleaning up anywhere – whether it be an area by the river or a favorite trail in your neighborhood and use #RockTheOutdoors to show us how you're spreading the RVA love!