River Clean-up with the James River Association
Sunday, May 16 at 11:00 am
Love Your River!
Join the James River Association and Starr Hill Brewery as they team up to clean-up the James River. For all of us who live and work around its power and beauty, the James is the source of our water and critical to the health of our environment and economy. Now it is time to give back!
Details
Volunteers must register in advance.
Meet at the Intermediate Terminal Dock (3101 Wharf Street). Parking is available in the cobblestone parking lot or along E. Main Street, but consider biking or taking the bus! The Virginia Capital Trail and the East Riverfront & Rocketts Landing Pulse stations are close by and you can take the GRTC Pulse to Scott's Addition for beer after the clean up!
About the James River Association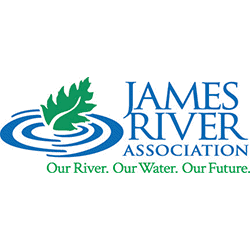 The James River Association serves to be a guardian of the James River. Working to promote conservation and responsible stewardship of its natural resources, the association helps protect the river through various projects and connect the community through their Environmental Education and Community Conservation programs.