Race For Life BMX Event with Richmond BMX
Sunday, May 16 at 1:00 pm
Race for a cause!
The Race For Life fundraiser BMX event will raise funds for the Leukemia and Lymphoma Society. The race will take place at the Gilles Creek BMX Track. This BMX race is open to everyone, even if you have not previously raced.
Event Details
Practice begins at 11:30 AM followed by the competition starting at 1:00 PM. The event costs $10.
All riders must register in advance and have a USABMX membership. Registration is open until 8 PM on Saturday, May 15. To register for the event and for a 1-day membership at no cost, please follow the steps below:
Click here to create a free 1-day USABMX membership
Sign up for the Race For Life event

Select Novice Class > Skip the plate number fields > Enter "One Day Form Submitted" in Membership ID field
All riders must have long pants and a long sleeved shirt. Knee/ankle pads and elbow pads are optional but recommended. A helmet is required.
About Richmond BMX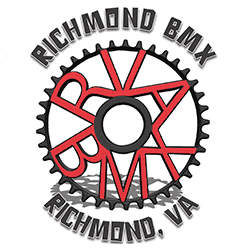 Richmond's premier BMX track is located just minutes from downtown Richmond, situated among many shade trees in beautiful Gillies Creek Park. The track, open to the public every day of the year, includes a variety of type and size of jumps with a variety that is sure to make the most novice rider feel comfortable and challenge the best experts to clear several large jumps.