Family Island Fitness Party on Brown's Island with the Fitness Warriors
Friday, May 14 at 6:00 pm
Fitness Warriors are here to keep you moving!
Sports Backers' Fitness Warriors offers free fitness classes for every level of fitness throughout our community. Join us on Friday evening for the Family Island Fitness Party at Brown's Island.
Details
Participants must register in advance before taking part. Note, there are only 30 spots available. Click here to register and click the class you would like to join.
You can sign up your whole family with one request. We will keep your group together within a family pod. Be sure to complete a waiver for every member of the group.
About Fitness Warriors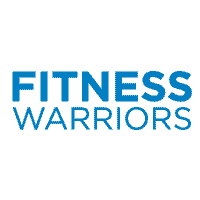 The Sports Backers' Fitness Warriors program trains area residents who have talent, passion, and potential to be professional instructors for Richmond's communities with the highest rates of chronic disease. Once the Warriors graduate the program, they teach weekly classes throughout our community and serve as an important resource to Richmonders who are trying to stay healthy.