Sierra Nevada Down River Paddle
Saturday, May 19 at 11:30 am
New Event!
Participants will start at Reedy Creek and race downriver through First Break, Hollywood, Fish Ladder (VEPCO Levy), Pipeline, and on to the finish at the 14th Street takeout.
Individuals will be sent off every minute and the fastest time will win! Pick your boat, kayak, canoe, or SUP.
Sponsored by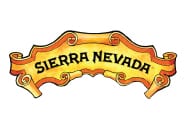 Cost & Registration
Through March 31:  $20
April 1 – April 30:  $22
May 1 – May 16:  $25
May 17 – May 18:  $30
On Site Registration, May 18 – May 20:  $30
Includes: a cool event t-shirt, post-race beer or soda, and a free concert.
Entries are non-refundable, non-transferable, and non-deferrable.
Packet Pick Up & Walk Up Registration
Challenges
Want to add some extra intensity to your Dominion Energy Riverrock experience? Try out one of our challenges!
Rules
You must be at least 12 years old to participate.
All competitors must wear life vests and helmets.  When things get rowdy, you'll be glad you did!
If the river level is above 9 feet, high-water permits are required to participate.
Consumption of alcohol before the event is PROHIBITED