Beautification Project with the James River Park System
Sunday, May 16 at 9:00 am
Help Maintain Our Park System!
Volunteers work outside to help with mulching around trees, removing graffiti and cleaning up litter.  Tools are provided but volunteers should  bring their own water and work gloves. This project would be great team building for a small group but also for individuals. Help us keep the beautiful JRPS clean and clear for all! This takes place on the south side of the T. Tyler Potterfield Memorial Bridge in downtown Richmond and can be accessed from Tredegar Street/Brown's Island.
Details
All volunteers are required to register in advance by clicking here. Volunteers must be at least 16 years or older. Be sure to follow the directions on the Home Page as volunteers must sign our COVID-19 wavier prior to registering. Wavier approval can take up to 48 hours.
About the James River Park System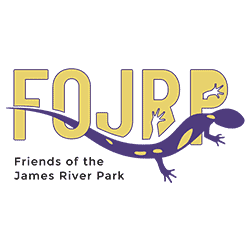 The Friends of the James River was established in 1999 as an all-volunteer organization who works in partnership with the Parks staff. As stewards of the park, they work to provide ongoing support for conservation, enhancement, and recreational enjoyment of the park, while protecting its natural and historic environments.